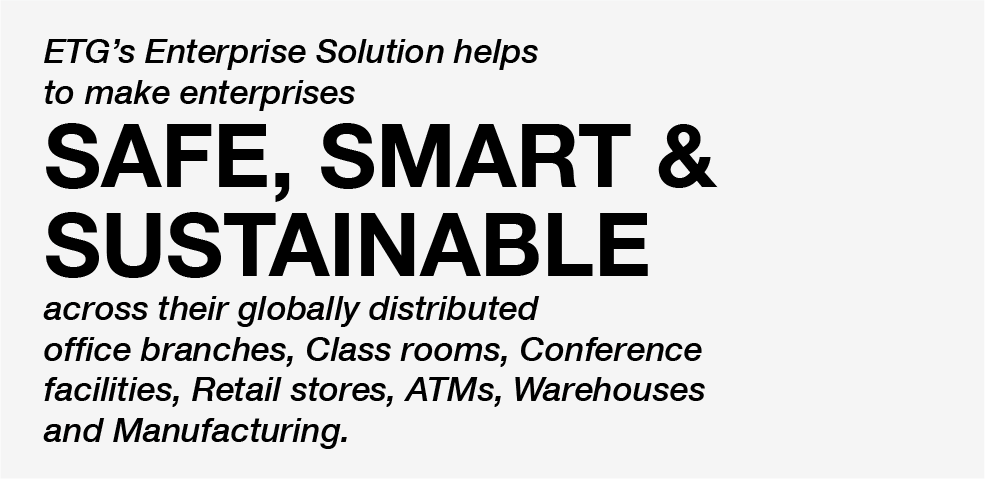 Our solutions achieve this by enabling enterprises to significantly reduce their energy consumption through our award winning wireless sensors.
Our energy monitoring solutions allow energy consumption to be monitored and enable control of electrical assets across the enterprise. Our disaster management solutions allow centralized monitoring of safety and security across distributed locations and our infrastructure management solutions enable efficient facility management.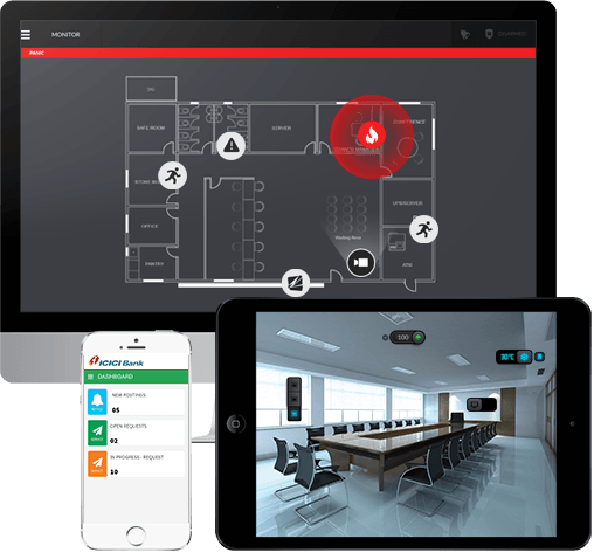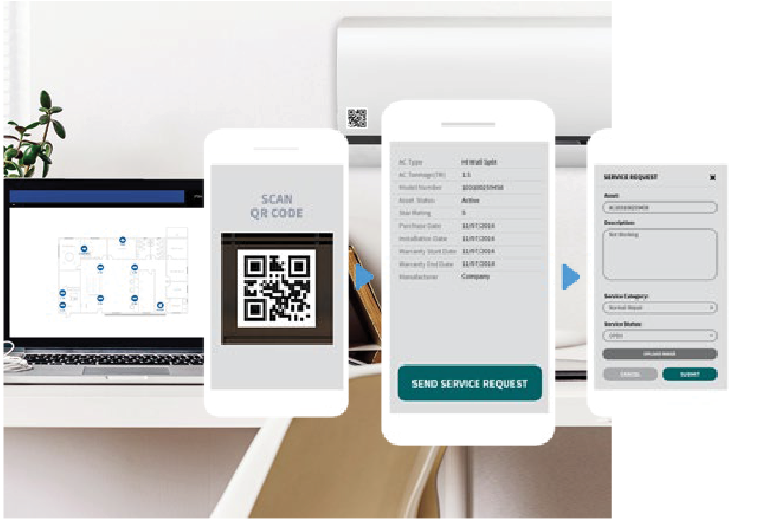 Infrastructure Management
Evolution Technology Group's mobile & desktop app provides a wide range of Infrastructure Management, including
Property data management: Floor plans, Lease data and Documents
Service desk management: Service Requests & Maintenance tasks
Asset data management: Asset data, PM schedules AMC & Warranty expiration, Contracts, Equipment Manuals & more
Maintenance history
QR code asset tagging
Visual data tagging
Escalation & notifications
Energy Cost Reduction
Evolution Technology Group offers CII award winning solutions for creating energy efficiency across the enterprise. Our portfolio of solutions are flexible and aimed at enabling ZERO energy waste.
Wireless sensors for all lighting, fans & air-conditioning for cabins, aisles, pantries, warehouses and production areas.
Sensors for efficient parking lighting.
Centralised control and scheduling of air conditioning and lighting via the smart app.
Remote control for all lighting, fans and blinds/curtains.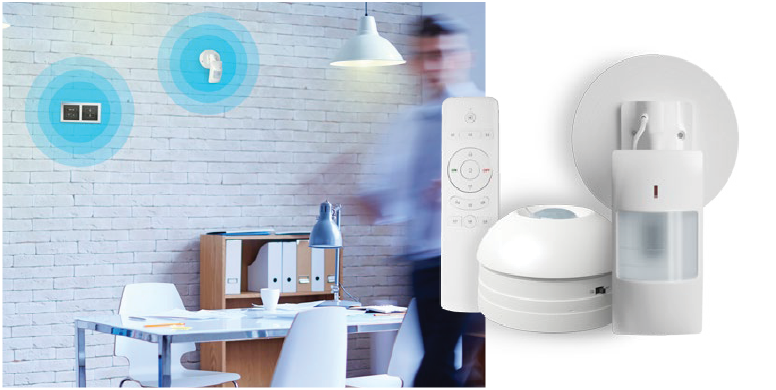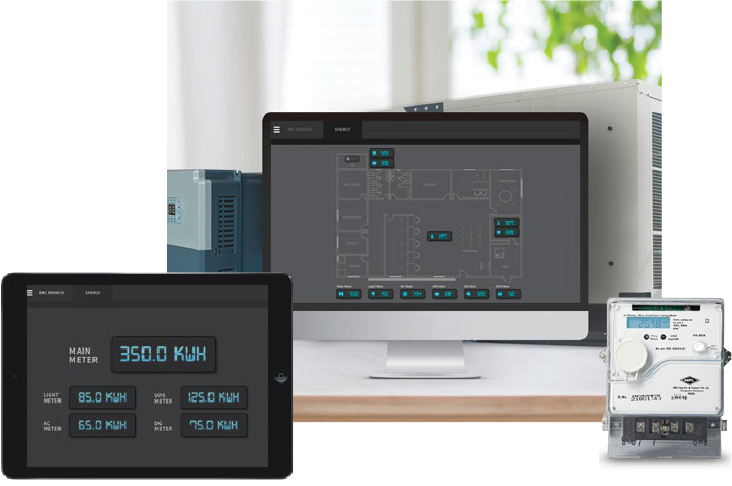 Energy Monitoring
Evolution Technology Group enables single point control of all energy consumption across your enterprise. Access data from smart energy meters, monitor status of UPS and diesel generator sets including diesel generator fuel level.
For high consumption devices, our unique hardware node allows energy consumption monitoring by using sub metering.

Conference Room Automation
Conference room, board room, executive offices can all be automated to operate via the smart app for control of:
Lighting
Fans
Air-conditioning
Blinds/Curtains
Projector mounts
Projection screens
Concierge call buttons
Conference room bookings
Conference room occupancy monitoring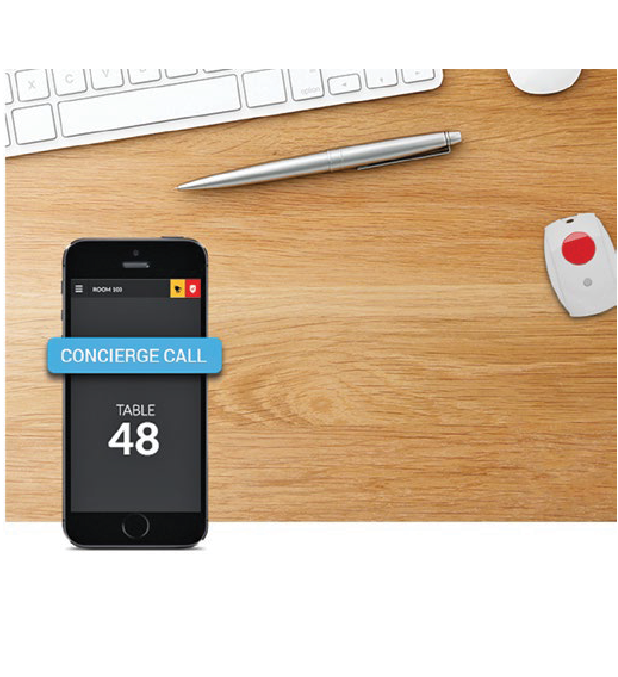 Wireless Call Button
These call buttons can be placed across an office for variety of uses. They can be used to alert the concierge or they can be placed on washrooms and pantries for cleaning or supply needs. The notification of these buttons can be received on central kiosks or smart apps. The historical data and analytics of such call requests and fulfilment data can be used for staff planning.
Seating Capacity Monitoring
Enterprises that have flexible seating policies need to be able to identify available seating locations easily. This solution allows for centralised monitoring of all seating locations through under table sensors. This solution can be coupled with automated lighting control for energy conservation.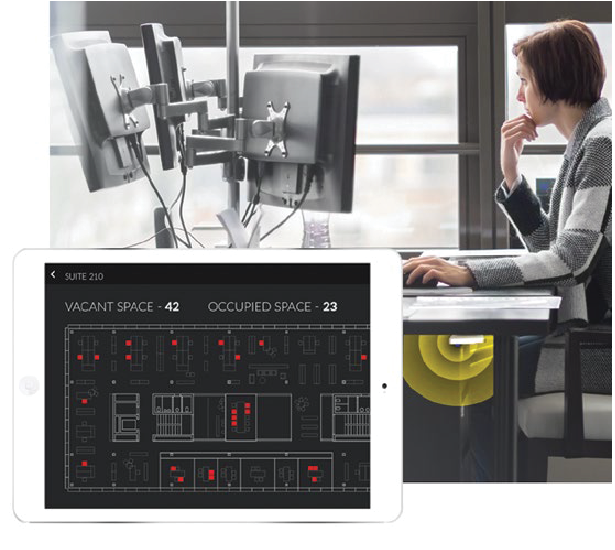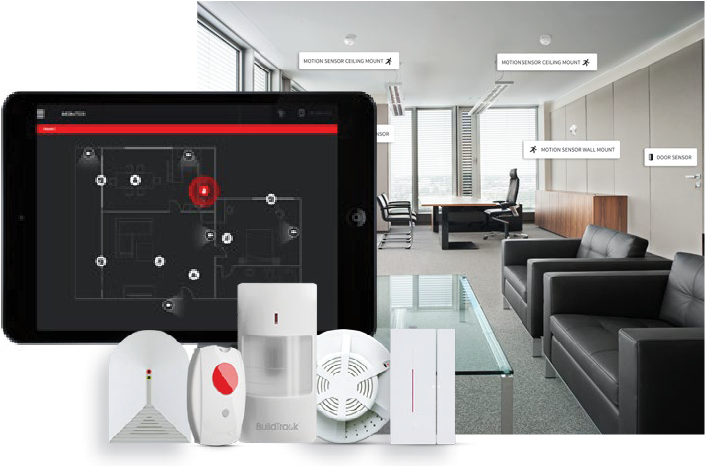 Evolution Technology Group offers centralised monitoring of all safety and security events across the enterprise and the ability to respond to then quickly.
Sensors for safety include:
– Smoke
– Gas leak
– Panic buttons
– Seismic
– Temperature
– Humidity
– Motion
Sensors for security include:
– Motion
– Door intrusion
– Glass break
These can communicate centrally and provide smart notifications. Action steps can be provided in emergencies and surveillance cameras can be accessible for the respective locations for verifying emergency situations.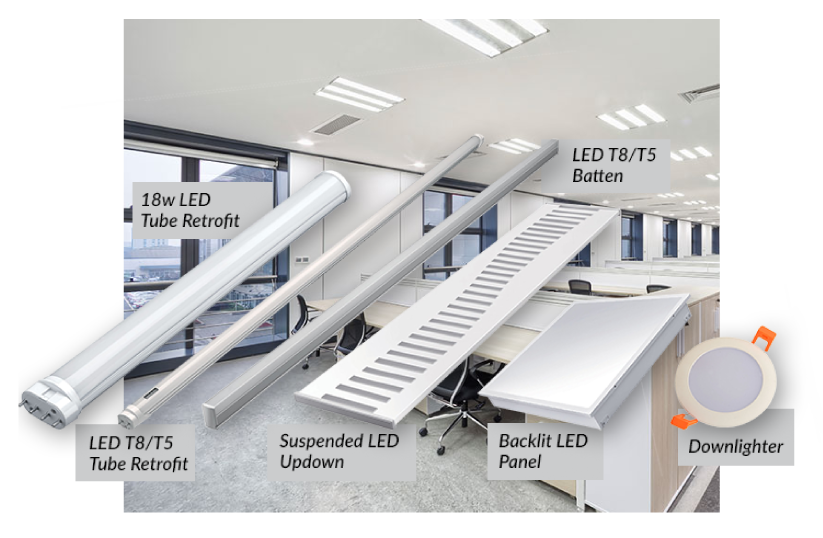 LED Lighting Solutions
ETG brings you high efficiency & innovative LED lighting solutions. These include fixtures for standard T8 & T5 Fluorescent tubes & PL Lamps for new and retrofit situations.
Our product range includes all types of LED fixtures such as Downlighters, Backlit LED Panels, Suspended Updown LED and more, suitable for all kind of facilities. These LEDs can be integrated easily with Wireless or Wired ETG Motion Sensors to facilitate ZERO energy wastage.