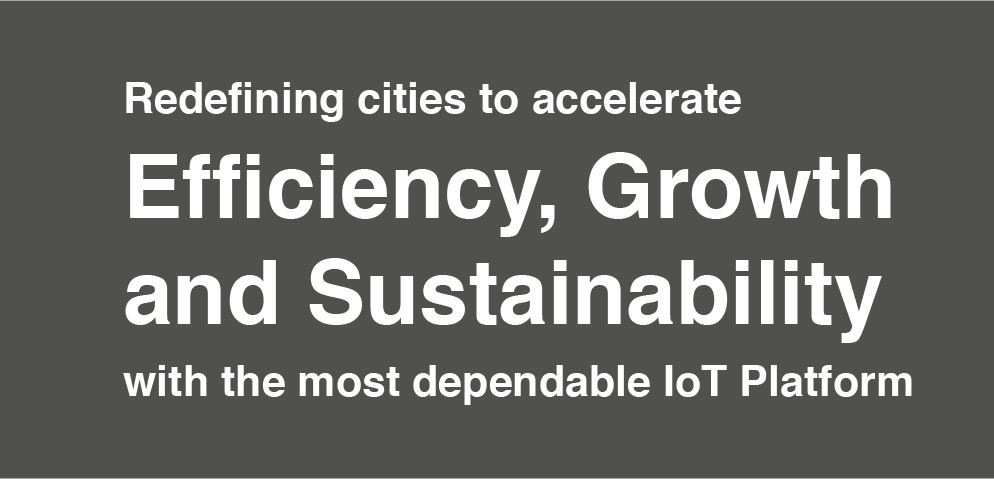 Welcome to the Future of Urban intelligence
21st century can be labeled the Era of Smart Cities; such is the reception for it across the globe. Achieving the Utopian dream of livable and sustainable cities might sound Herculean but can be achieved through effective technology and implementations. Smart cities are the result of pragmatic confluence of technology, people, government, environment and data.
The Internet of Things or IoT, key driver of smart cities is championing the unison of machines/things, people, volumes of data and processes worldwide in order to build cities that are efficient, economically viable and people friendly. IoT Platform has stirred up the smart city wave from mere concrete clad layouts to practical, application driven hubs.
Platformifying the Future
ETG's IoT Platform powered by Web NMS is armed with capabilities suited for smart cities such as energy management, remote asset management and managing assets on the move, real time. This unique combination of multiple capabilities can be scaled to any number of real – time applications. Cities today are in need of systems that could help optimize cost, secure assets at multiple geographic locations, modernize urban mobility, simplify public services, scale up security, promote citizen engagement and improve the overall well – being of its patrons.
ETG's IoT Platform powered by Web NMS is the bridge between IoT hardware vendors and software application developers to engineer applications that are cut out for the cities. The platform for establishing people – machine connectivity, seamless data transfer, real – time data reporting, continuous monitoring and intelligent data analytics.
A platform to fuel the smart city expedition

Citizen Engagement
Engage citizens. Get them involved.
Imagine a city where its citizens take ownership of public establishments and properties, make responsible use of resources and cultivate mutually beneficial practices. The smart cities should resonate with people, engage them in its operations and assign a sense of ownership. It becomes imperative to build applications that touch people's lives. Applications that is futuristic, yet simple to use.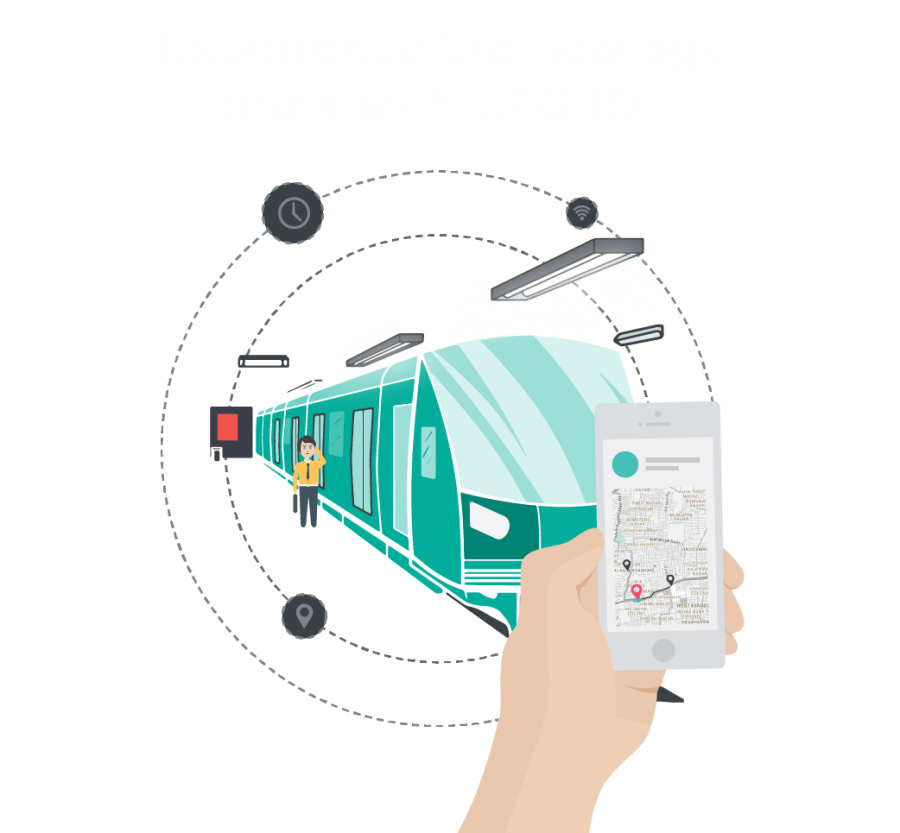 Upgraded Services
Public services made simpler. Easier. Hassle free.
The whole idea of smart cities is to make them livable, convenient and sustainable for its citizens. Making public services easier to access, convenient to use and effortless to manage are the main criterion for smart cities. The IoT Platform plays an important role in building applications for efficient public transport, traffic and pollution management, smart parks, theaters, toilets and other public services.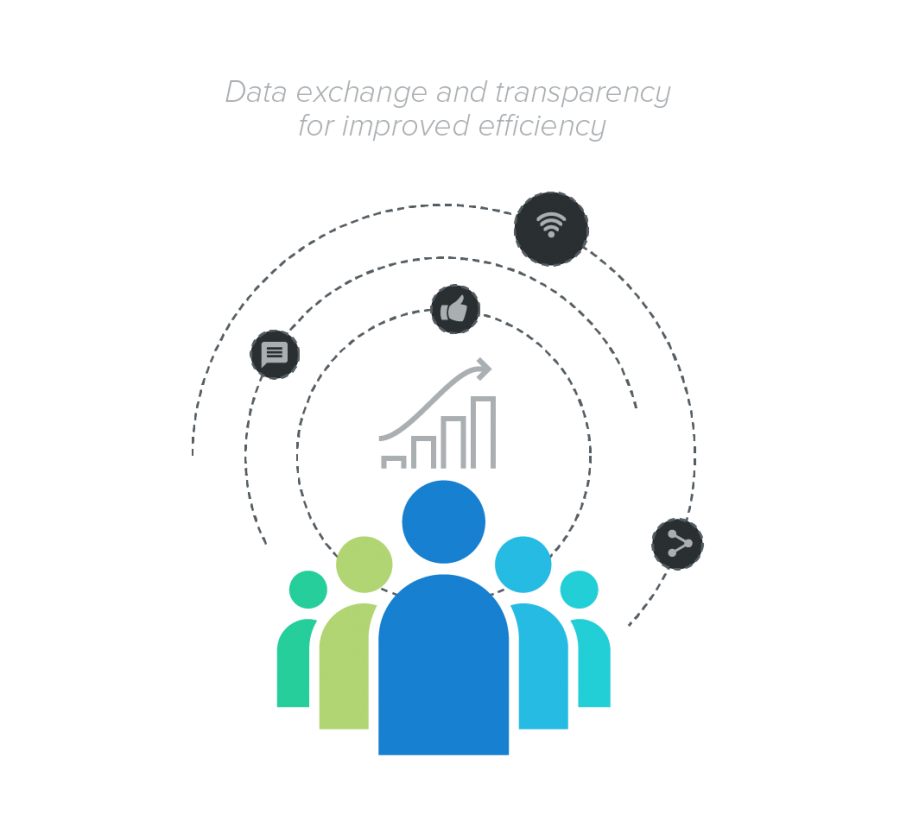 Data Transparency
Live data at your fingertips. Get an insight of where your next metro to work is, while you are showering!
Data being available to public encourages citizen engagement and also ensures efficient operations and management. Continuous monitoring and polling of data that is critical helps establish an organized community and improves quality of life.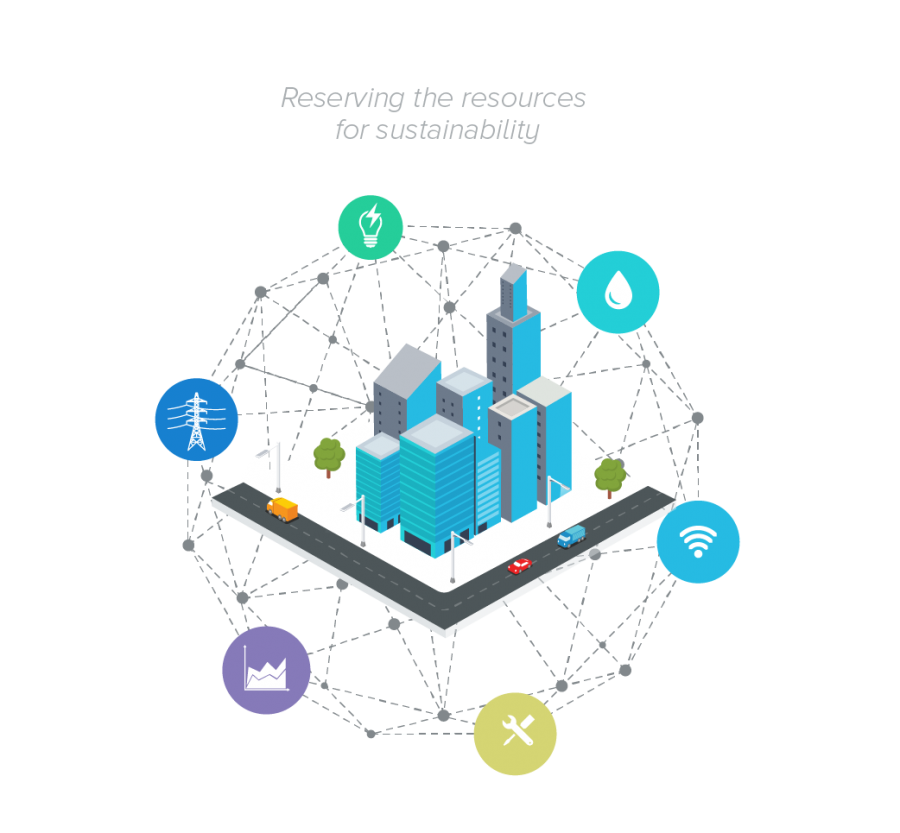 Resource Management
Get involved in Savings! Get detailed report on your electricity and water usage.
With modernization taking a toll on natural resources, it is important to establish a system to measure, monitor and manage resource distribution and consumption. There is a pressing need in the energy sector to monitor and manage renewable and non – renewable energy. Likewise depleting water resource is another major concern. The IoT platform offers a whole lot of resource management capabilities such as smart metering, smart power grid and utility monitoring and water and fuel management that are very critical to sustainable urban establishments.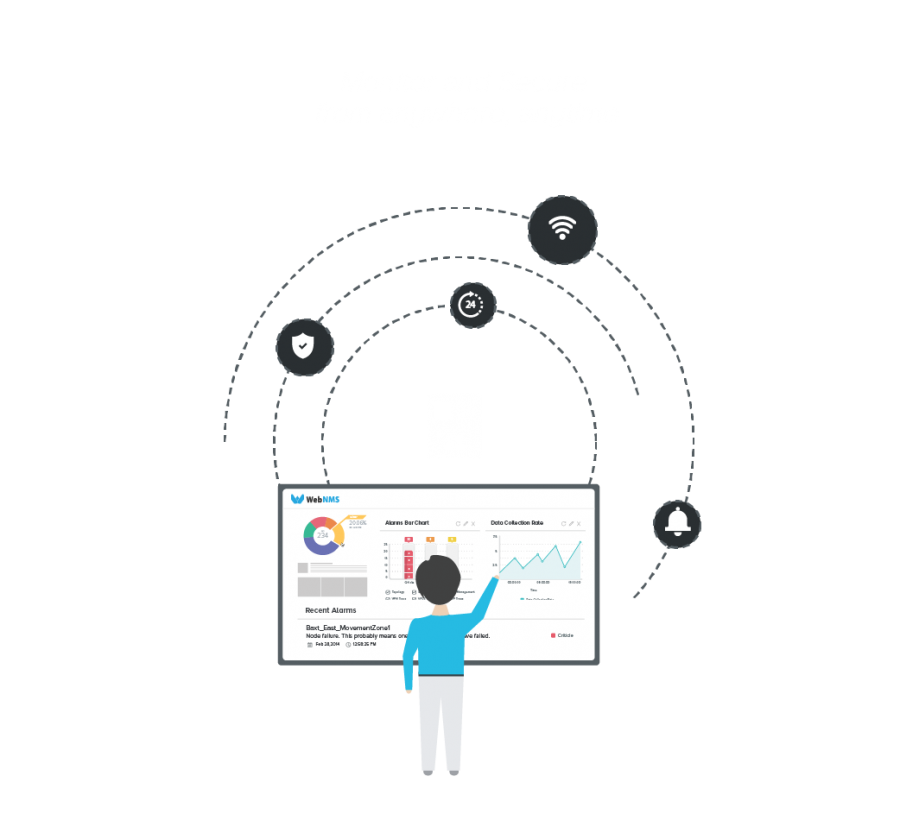 Security & well-being
Feel safe. You are with a technology that protects.
Urban establishments come with their share of snag, security aspect being one such. Remote monitoring of public places such as theaters, parks, malls etc and monitoring of remotely located public assets is critical to citizen safety and also curtails theft and other illegal activities.
Solutions for Smart Cities from ETG
Crafted for easy deployment and maintenance, Evolution Technology Group offers a large portfolio of ready-made smart city solutions.
Travel made simple. Hassle free
Smart city is a derivative of efficient use of technology and resources that promotes energy, time cost and efficiency. Major cities across the globe are looking to cut out on traffic congestion, alleviate modern transportation hassles and offer superior services. This could be achieved through simple people friendly applications built using IoT platform.
ETG harbors several capabilities like energy management, including remote asset management, mobile and stationary. This feature lets the user track vehicles on the move from a centralized location, geo – tag, geo- fence, asses vehicle performance from a remote end, control speed limits, poll moving asset data periodically and monitor and control storage conditions of assets shipped across destinations.
Optimize energy expenditure. Minimize losses. Benefit multiple folds.
A city can never deem to be smart unless it find ways to conserve existing resources, deploy systems to optimize utilization and secure the future. It takes right technology and processes to attain that level of sustainability.
With its fierce, scalable platform, Evolution Technology Group supports applications pertaining to energy Monitoring and Management. Some of the smart city applications built around the energy management feature are: smart street lighting, smart energy metering for homes and commercial establishments, energy efficient HVAC for buildings and distribution line monitoring. ETG facilitates continuous monitoring, periodic reporting, remote diagnostics and predictive maintenance of energy consuming cost centers, thus promoting energy efficient cities across the globe.
Solutions: – Smart Lighting – Smart Metering
Think intelligent toilets, parks, theatres and whole lot of places accessible to the public. Think IoT!
Yes! Crafting cities that spell elegance, convenience, practicality and safety is not mythical anymore. Bring out the best in your city with enormous people friendly services powered by seamless IoT applications.
ETG's IoT platform, ETG renders 'n' number of possibilities when it comes to building applications for future cities. Powered with APIs crafted for energy management, remote site monitoring and tracking capabilities, ETG's IoT proves to be the one stop solution for all applications crafted for enhancing the city environment. With its energy efficient and cost effective features you can churn out environment friendly cell towers, cost effective ATM vestibules and safer buildings.
Pleasant ambience. Secure neighborhood. Happier lives.
Visualize cities with eco-friendly landscape, pollution free air to breathe, cleaner neighborhoods and safer locality. With IoT based applications, it is much easier to weave cities that breed healthier and happier lives.
Being a developer friendly and highly compatible platform makes ETG's IoT the apt choice for building applications that benefit citizens at large. Be it smart apps for health tracking or apps to track electric supply deviance, the platform simplifies city governance providing convenience to its citizens and the government.
Solutions: – Smart Building – Power Grid Monitoring